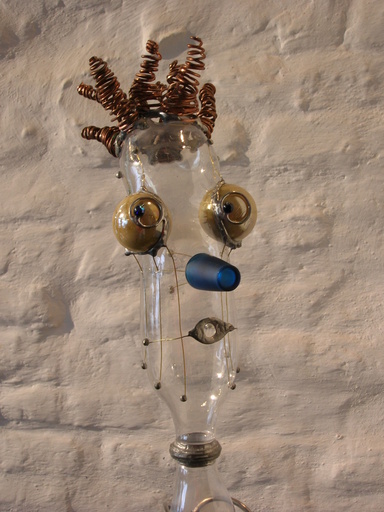 How I feel about art? Well, being an artist is by my opinion not something you become by any study, you simply are born that way. Several forms of art education are known now, nevertheless demand exceeds supply. ITs indeed a peculiar fact if you look at history: one can notice that the majority of the great artists never had any education; sometimes they even got rejected when they applied for it. Take Vincent van Gogh for instance, one of the greater artists in our history; nevertheless rejected by both art academies in Antwerp and Brussels. Thus, many works that are nowadays considered to be masterpieces did not receive any recognition when the artist in question was alive. The amount of time I spend on a specific piece of art is irrelevant...each work is a life's-work. A good work of art is one that claims your attention, one that makes you discover something new every day.
Johan Nieuwborg 29-01-1970
Johan@Nieuwborg.eu
FOR THE BEST VIEW IN EXPLORER PRESS F11
Echte kunst kan je niet leren, je kan jezelf erin bijscholen maar kunst maken... dat kan je of dat kan je niet. Er zijn massa's opleidingen en richtingen en toch is de vraag groter dan het aanbod. Een vreemde zaak als je er de geschiedenis op nakijkt. Je zal zien dat veel grote kunstenaars amper een opleiding volgden of werden geweigerd, zoals Vincent van Gogh aan de Kunstacademie van Antwerpen en Brussel. Ook het werk dat men maakte viel meestal niet in de smaak en pas later ging men het goed vinden en werd het plots grote kunst. Kunst kan je niet in een vorm gieten. Hoelang ik aan een kunstwerk werk is niet belangrijk... elk kunstwerk is een levenswerk! Een goed werk zal je bijblijven, het zal zich nestelen in je gedachten en je niet meer loslaten. Dag na dag ontdek je er iets nieuw aan.
Johan Nieuwborg 29-01-1970
Johan@Nieuwborg.com
Voor een duidelijke weergave van de kunstwerken in explorer druk je op F11